Photographing a February recording session at Cash Cabin Studios with top tier professionals was no doubt a welcomed reprieve from old man winter. A time of year not only cold, but often slow for many photographers. After an exciting and unusually busy January, I was ecstatic to be working on this considering how terribly slow February was otherwise for me.

Cash Cabin is most likely what you think it is - it's an old cabin that belonged to Johnny Cash, which eventually became a studio that he, and may other great artists have and still use to make work in. Photographing recording sessions is something I derive a great deal of joy from, but this session and studio had a particular kind of magic to it.
I went down to the cabin a few times during February to document the making of Caleb's next record. John Jackson of the Jayhawks produced, and Chuck Turner engineered. The session was for my friend Caleb Caudle, a North Carolina born and now Nashville residing artist. After just moving in to town, the session started a day or so after. Caleb Caudle and I had been talking for years about working together, and finally we found a project to collaborate on. Other artists who worked on this album were Courtney Marie Andrews, Elizabeth Cook, and John Paul White of the Civil Wars, just to name a few.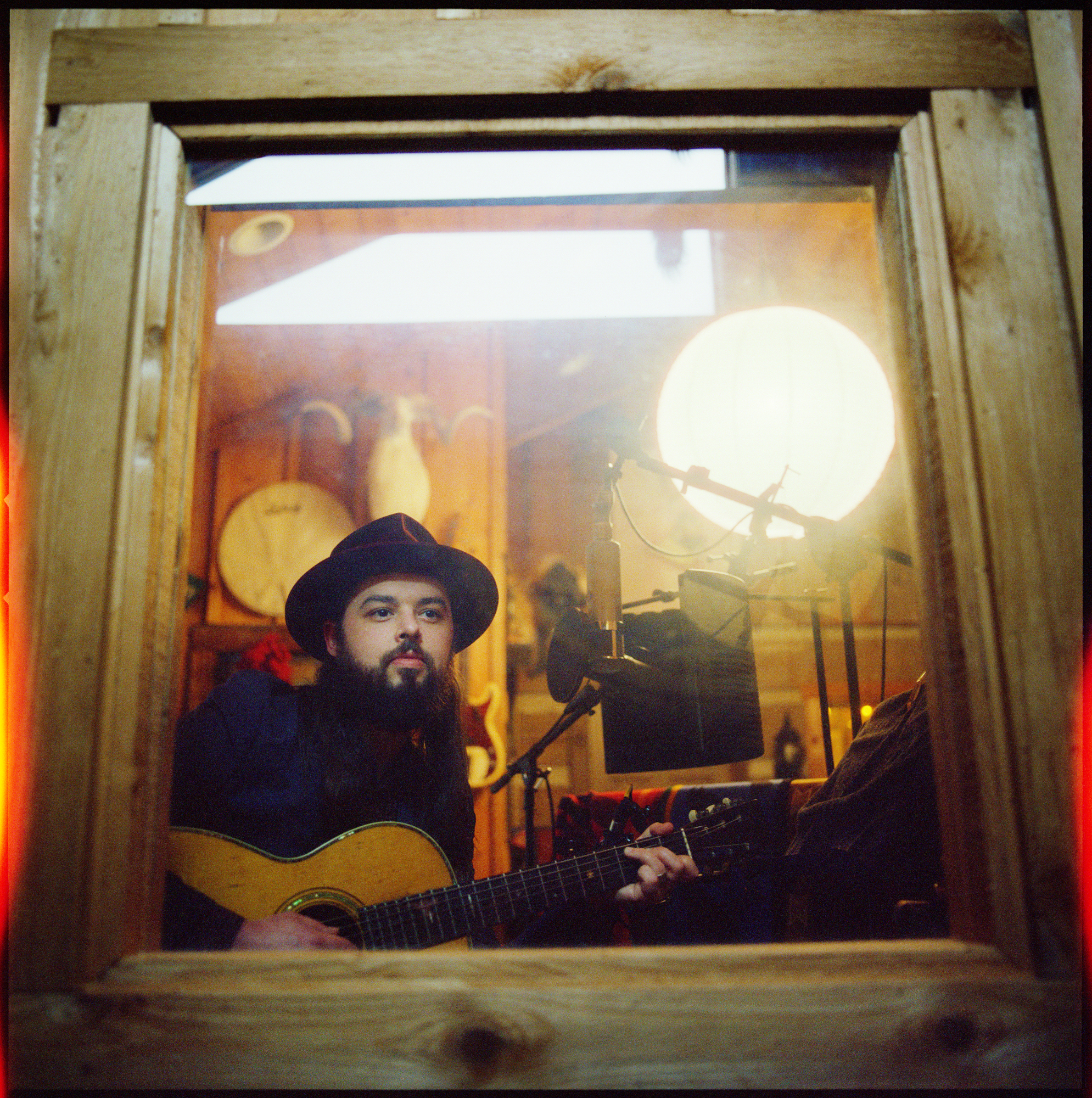 I wrote a little piece for NATIVE Magazine last year about recording sessions. I tried to paint a picture I suppose, and it went something like this:
"Almost unknowingly I hold my breath after a take until the engineer gives us a green light to talk and move about. Is this mic gonna pick up the firing of a shutter, 'ca-clop' of a Hasselblad mirror, or advancement to the next frame? Navigating streams of cables, instruments, and persons at their most determined, passionate, joyful, and at times deeply vulnerable states. Theres just as much recording made in the visual sense. Documents encapsulating the creation of something that started as passing thoughts or moments of inspiration, bi-products of dedicated hours practicing and working hard at a craft, but more likely – a combination of the two. Im entrusted to hold this camera and document the visible; frames decidedly made in rhythm with a process reliant on concentration and silence. Im grateful for the friends who trust me so, and to this day I can say few things are as lovely as listening to a record and recalling the moments those tracks were given permanence. That I got to be in the room and photograph a record come to life."
Perhaps that sums up my thoughts best with any of these sessions. It is always such a pleasure to listen to a record and know I was there while the work was recorded. During this session, Brendan Leahy of Studio Skylight flew in from Chicago to film me working at the studio. Some of this footage was used in a mini doc about me called Cinestill Frames Episode 2, "Liner Notes: Laura E. Partain". I'll include a link to the video in this post. Thanks for reading, y'all!

love,
LP